Archers!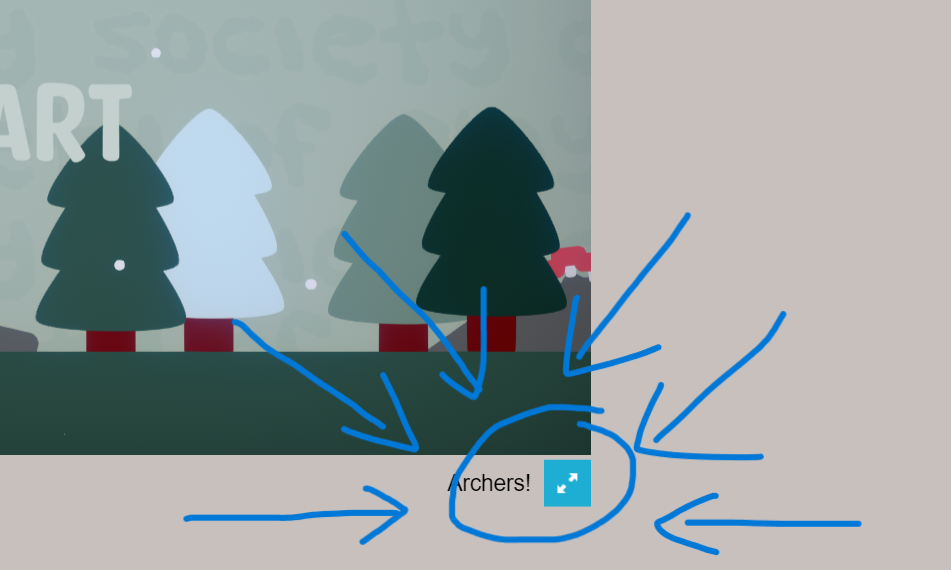 !!!!!!!!!!!REMEMBER TO LAUNCH IN FULLSCREEN BY CLICKING THE EXPAND BUTTON IN THE CORNER!!!!!!!!!!!

CONTROLS
W/Spacebar/Up Arrowkey - Jump, if you hold you can jump a bit higher
A and D/Arrowkeys - Move left or right
S/Q - Shoot an arrow, holding for different times leads to different results!
GENERAL SECTION

Took a long dead project for a local pvp game and made it into a puzzle platformer, along with adding sound, and a visual glow-up, a bit short, but overall, I consider it a success :]
Used around 4 days of the 14 day (11 days + the 2 day extension) jam period because of external work
JAM SECTION
Theme modifiers used:
Old bones, new body: Reframe your old idea in a new genre, art style, or with totally different mechanics.
Cadaver Pit: Use Assets from our recent Asset Pack Jam. bring them to life!
I Used gromb's asset pack background for the menu, and some eye sprites
CREDIT SECTION

As said above, I used some of gromb's asset pack's sprites.
Along with that, I used music from zadmin/Finn's music pack, linked below are their itch page and the project page:
Their main page:
The pack's page: